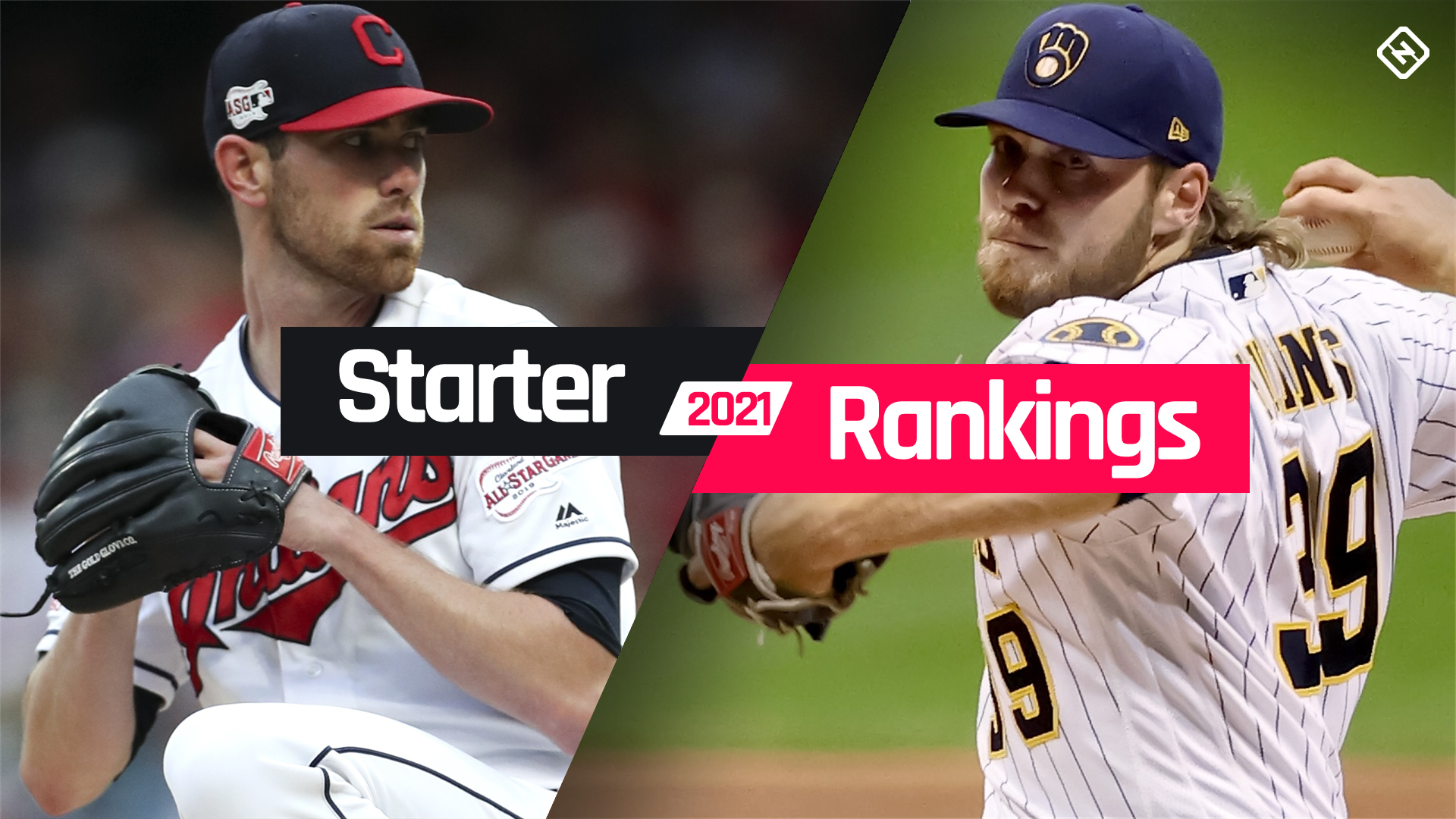 Putting the SP rankings together for 2021 seems to be the fault of a more foolish person than usual. Last year's stats are not only helpful at best and completely at worst, but also because of the increasing likelihood of injuries and the extent of strict innings, every starting pitch has thrown so few innings that it is even better than last year. is more. This will not stop the fantasy baseball owners from thinking that they can place "sure things" in the top tier and "sleepers-sleepers" in the middle tier, but no matter what your general draft strategy is: this infamous Depth is going to be important in an unstable state.
The top 10–15 pitchers in our rankings are similar to the top 10–15, you will find on most sites, although not in the same order. We like Blake Snell a bit more and Jack Fleherty a little less, but Po-ty-to / Po-tah-to. These players will potentially go through the first four or five rounds. After that, things can go in different directions.
For example, we at Zac Gallen are not nearly as high as the majority of sites despite youth rights that have been affected in the last two seasons. Galen is still a high-k handicap that could be No. 2 on at least any employee, but we are only a little worried about the lack of experience and home parks. Shouldn't we also realize what place the two are placed next to Galen, about Corbyn Burns or Jesus Luzardo? Yes, we should, but we like Burns' slightly higher strike ability and Luzardo's home park a more incurable. You may disagree. This will happen. There are many similar examples in this situation.
Even though we have mentioned the risks of injury, you should not let your selections affect you too much. Obviously, a player like DeNelson Lemet (biceps, elbow) is more of a risk and you don't want to draft him early despite his top-10 talents, but already injured SPs like Chris Sale (elbow) and Luis Severino (elbow) ), Who might not return until around midseason, may only have as much value as the SP that seems spry and ready at the start of the season. If they are falling too far then all injury risks can quickly become a potential value.
There are a number of directions you can take when drafting, but it is not recommended that you load quickly on very high pitches. You still want at least one ace and a solid number 2, but filling your rotation with late-mid or late rounds – so being a cautious beam after the season starts – might just work. And at the same time drafting five, pitches in the first 12 rounds. A mixture of "stable" giants and some high-upside young pitchers is usually smart. Focusing on strikeouts – the most repetitive stat – is really the only thing you can count on.
Each other pitching state is subject to a high degree of variance, so it is also important to study advanced statistics. Persistently high or low BABIPs – which can become even more confusing after such a short season – need to be examined more closely, while wins are almost too observable or trying to project beyond the initial analysis of the project "Pitchers for better teams" have a better chance of winning. "(Duh)
Ultimately, SP is a journey into the great unknown every year, and no matter where your pitcher is after draft day, be ready to stream and play the matchup. When it comes to pitching, this is the only strategy you can employ every year.
We will update the rankings of these pitches as needed during the spring, so check back for the latest player movement.
Fantasy Baseball SP Ranking: Pitcher Tears, Sleepers, Starting Draft Strategy
League with savings in the form of Ks, ERA, WHIP, wins and pitching categories based on 5×5 H2H leagues.
Eligibility based on position Yahoo's default settings
| | | | | |
| --- | --- | --- | --- | --- |
| Post | Player (throws) | Age (as of 4/1) | Team | Tier |
| 1 | Shane Bieber (R) | 25 | Indians | 1 |
| 2 | Jacob Degrom (R) | 32 | Mets | 1 |
| 3 | Trevor Bauer (R) | 30 | Dodgers | 1 |
| 4 | Gerrit Cole (R) | 30 | Yankees | 1 |
| 5 | U Darvish (R) | 34 | Padres | 1 |
| 4 | Max Schazer (R) | 37 | The citizens | 1 |
| . | Luis Castillo (R) | 2. | The reds | 2 |
| . | Walker Buhler (R) | 24 | Dodgers | 2 |
| 4 | Blake Snell (L) | 2. | Padres | 2 |
| 10 | Aaron Nola (R) | 2. | Phillies | 2 |
| 1 1 | Lucas Giolito (R) | 24 | White sox | 2 |
| 12 | Brandon Woodruff (R) | 2. | Brewers | 2 |
| 13 | Clayton Kershaw (L) | 33 | Dodgers | 2 |
| 14 | Sony Gray (R) | 32 | The reds | 2 |
| 15 | Jack Fleherty (R) | 25 | Cardinals | 2 |
| 14 | Stefan Strasbourg (R) | 32 | The citizens | 2 |
| 1. | Zach Greinke (R) | 3. | Astros | 2 |
| 1. | Kenta Maida (R) | 32 | Twins | 3 |
| 19 | Corbin Burns (R) | 24 | Brewers | 3 |
| 20 | Hyun Jin Ryu (L) | 34 | Neelkanth | 3 |
| 21 | Tyler Glasgow (R) | 2. | Rays | 3 |
| 22 | Carlos Carrasco (R) | 34 | Mets | 3 |
| 23 | Jesus Luzardo (L) | 23 | As | 3 |
| 24 | Zac Gallen (R) | 25 | De-back | 3 |
| 25 | Zach Plesac (R) | 24 | Indians | 3 |
| 24 | Patrick Corbin (L) | 31 | The citizens | 3 |
| 2. | Kyle Hendrix (R) | 31 | The cub | 3 |
| 2. | Danelson Lamet (R) | 2. | Padres | 3 |
| 29 | German Marquez (R) | 24 | Of rocks | 4 |
| 30 | Charlie Morton (R) | 3. | Braves | 4 |
| 31 | Marcus Strowman (R) | 29 | Mets | 4 |
| 32 | Jack Wheeler (R) | 30 | Phillies | 4 |
| 33 | Chris Paddak (R) | 25 | Padres | 4 |
| 34 | Jose Berrios (R) | 24 | Twins | 4 |
| 35 | James Paxton (L) | 32 | Mariners | 4 |
| 37 | Ian Anderson (R) | 22 | Braves | 4 |
| 3. | Joe Musgrove (R) | 2. | Padres | 4 |
| 38 | Max Fried (L) | 2. | Braves | 4 |
| 39 | Christian Xavier (R) | 24 | Astros | 4 |
| 40 | Tristan McKenzie (R) | 23 | Indians | 4 |
| 41 | Kevin Gausman (R) | 31 | The giants | 4 |
| 42 | Zach Eflin (R) | 24 | Phillies | 5 |
| 43 | Framber Valdez (L) | 2. | Astros | 5 |
| 4 | Lance Lynn (R) | 33 | White sox | 5 |
| 45 | Marco Gonzales (L) | 29 | Mariners | 5 |
| 4 | Frankie Montas (R) | 2. | As | 5 |
| ४ 47 | Tony Gonsolin (R) | 24 | Dodgers | 5 |
| ४ 48 | Dylan Bundy (R) | 29 | Angels | 5 |
| ४ ९ | David Price (L) | 35 | Dodgers | 5 |
| 50 | Pablo Lopez (L) | 25 | Marlins | 5 |
| 51 | Sixto Sanchez (R) | 22 | Marlins | 5 |
| 52 | Aaron Sivale (R) | 25 | Indians | 5 |
| 53 | Eduardo Rodriguez (L) | 2. | red Sox | 5 |
| 58 | Corey Kluber (R) | 34 | Yankees | 5 |
| 55 | Julio Urias (L) | 24 | Dodgers | 5 |
| 56 | Andrew Heaney (L) | 30 | Angels | 5 |
| 5 57 | Chris Basit (R) | 32 | As | 5 |
| 5 58 | Josh Lindblom (R) | 33 | Brewers | 5 |
| 59 | Tyler Mahle (R) | 24 | The reds | 5 |
| 40 | Shohi Ohtani (R) | 24 | Angels | 5 |
| 41 | Griffin Canning (R) | 24 | Angels | 5 |
| 42 | Dallas Ketchel (L) | 33 | White sox | 5 |
| 63 | Lance Macular (R) | 2. | Astros | 5 |
| 64 | Mike Soroka (R) | 23 | Braves | 5 |
| 45 | Chris Archer (R) | 32 | Rays | 4 |
| 66 | Dan Dunning (R) | 24 | Ranger people | 4 |
| ६ 67 | Jose Arquidi (R) | 25 | Astros | 4 |
| ६ 68 | Spencer Turnbull (R) | 2. | Tigers | 4 |
| 69. is | Sandy Alcantara (R) | 25 | Marlins | 4 |
| 70 | Dustin May (R) | 23 | Dodgers | 4 |
| 71 | Jordan Montgomery (L) | 2. | Yankees | 4 |
| .2 | Chris Sale (L) | 32 | red Sox | 4 |
| 73 | Devi Garcia (R) | 21 | Yankees | 4 |
| 74 | Adbert alzolay (r) | 24 | The cub | 4 |
| 75 | Justice Sheffield (L) | 24 | Mariners | 4 |
| 76 | Michael Pineda (R) | 32 | Twins | 4 |
| 77 | Drew Smiley (L) | 31 | Braves | 4 |
| 78 | Sean Manai (L) | 29 | As | 4 |
| . 4 | Noah Syndergaard (R) | 2. | Mets | 4 |
| 80 | Luis Severino (R) | 2. | Yankees | 4 |
| 81 | Michael Kopp (R) | 24 | White sox | 4 |
| .2 | Brady Singer (R) | 24 | Royal Family | 4 |
| 83 | Alliser Hernandez (R) | 25 | Marlins | . |
| .४ | Mike Minor (L) | 33 | Royal Family | . |
| 85 | Caleb Smith (L) | 29 | De-back | . |
| 86. is | AJ Pook (L) | 25 | As | . |
| 87 | Mitch Keller (R) | 24 | Pirates | . |
| 88 | Jameson Tillon (R) | 29 | Yankees | . |
| 89. is | Zach Davis (R) | 2. | The cub | . |
| 90 | Adam Wainwright (R) | 39 | Cardinals | . |
| 91 | Yusi Kikuchi (L) | 29 | Mariners | . |
| 92 | Luke Weaver (R) | 2. | De-back | . |
| 93 | Tariq Scubble (L) | 24 | Tigers | . |
| 94 | Matt Boyd (L) | 30 | Tigers | . |
| 95 | Nathan Evoldi (R) | 31 | red Sox | . |
| 96 | Ryan Yarbroz (L) | 29 | Rays | . |
| 97 | Jae Happy (L) | 38 | Twins | . |
| 98 | Brent Honeywell (R) | 24 | Rays | . |
| 4 | Tazuan Walker (R) | 2. | Mets | . |
| 100 | John Means (L) | 2. | Orioles | . |
| 101 | Steven Brult (L) | 2. | Pirates | . |
| 102 | Kwang Hyun Kim (L) | 32 | Cardinals | . |
| 103 | Madison Bumgner (L) | 31 | De-back | . |
| 104 | Nate Pearson (R) | 24 | Neelkanth | . |
| 105 | Meryl Kelly (R) | 32 | De-back | . |
| 106 | Danny Duffy (L) | 32 | Royal Family | . |
| 107 | Kyle Freeland (L) | 2. | Of rocks | . |
| 10 108 | Robbie Ray (L) | 29 | Neelkanth | . |
| 109 | Domingo German (R) | 2. | Yankees | . |
| Is 110 | Vince Velasquez (R) | 2. | Phillies | . |
| 111 | Keegan Akin (L) | 24 | Orioles | 4 |
| 112 | Jose Quintana (L) | 32 | Angels | 4 |
| 113 | Jake Arrieta (R) | 35 | The cub | 4 |
| 114 | John Gray (R) | 29 | Of rocks | 4 |
| 115 | Joey Lucchesi (L) | 2. | Mets | 4 |
| 116 | Rich Hill (L) | 41 | Rays | 4 |
| 117 | Spencer Howard (R) | 24 | Phillies | 4 |
| 11 118 | Brad Keller (R) | 25 | Royal Family | 4 |
| 119 | Anthony Desclafani (R) | 30 | The giants | 4 |
| 120 | Miles Mikolas (R) | 32 | Cardinals | 4 |